About Me
site photo by Victoria Cane at the Kalamazoo Nature Center
Victoria's photo: Jill McLane Baker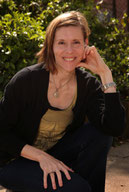 I am a licensed psychologist and have worked in the field of mental health since 2000 and currently in private practice. I take a holistic approach to therapeutic work, using the context of culture, personal development, and multiple dimensions of identity. My general theoretical orientation might best be described as cognitive-behavioral underscored by relational and feminist principles. I also specialize in dialectical behavior therapy (DBT) and incorporate other evidence-based therapies into my work.
In therapy, my aim is to work collaboratively towards client-identified goals. I often incorporate skill-building into sessions in order to help clients with their relationships and learning more effective ways of coping. I enjoy working with a wide range of clients.
My areas of expertise include treatment of eating disorders, LGBT-affirmative therapy, university/college counseling, women's issues, mood disorders, and trauma.
I have advanced training in Dialectical Behavior Therapy (DBT) and regularly incorporate aspects of DBT into my practice including teaching skills aimed at regulating emotion, learning to validate self and others, being mindful, coping with stress, and actively building the life that you want. I am currently certified as a DBT therapist through the founder's certifying body, The DBT-Linehan Board of Certification.
I have recently changed practice locations in order to create a space that fits my values of integrating design and aesthetic with the healing process. The space is modern and surrounded by high windows that allow for natural light in every room while also preserving privacy. I am currently expanding my practice to include other evidence-based therapists who specialize in cognitive-behavioral therapy, substance abuse, treatment of trauma, exposure protocols for anxiety, couples work, and behavioral activation for depression.
Follow @kzooevidencebasedtherapy on Instagram for DBT-inspired posts.
269-598-5861 victoriaecane@kzooebt.com
I hold membership in these organizations:
American Psychological Association
Southwest MI Eating Disorders Association