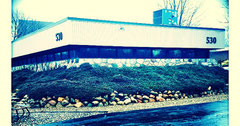 Victoria Cane's new location, Kalamazoo Evidence Based Therapy: 530 Nichols Rd. Kalamazoo, MI 49006
You may reach me by phone at 269-598-5861. If you are in crisis and need to speak to someone immediately, call 911, The Gryphon Place Helpline at 269-381-HELP (or 211), or go to the nearest emergency room. Borgess' ER is at 1521 Gull Rd, Kalamazoo, MI 49009 269-226-7000.
You may reach me by email at victoriaecane@kzooebt.com
Fax: 888-889-7312
Location & Parking- The building is behind the new Gentle Dentistry building and parking spots are directly attached to the building. If for some reason the door is locked when you arrive, please hang tight as someone will likely be there shortly. You may also call 269-598-5861 if you have waited longer than 5 minutes.
Forms

Informed Consent
Please bring 2 copies of this form.
Cane Informed Consent 9.24.16.docx
Microsoft Word Document
21.1 KB
Client Information Form
Please bring this to first session along with any insurance cards.
Cane Client Information Form.doc
Microsoft Word Document
33.0 KB

Cancellation Policy
Please review Victoria's cancellation policy before committing to the therapy process.
Cane Cancellation Policy.docx
Microsoft Word Document
14.8 KB

HIPAA Information Form
Please review and print if you would like a copy for your information.
Cane HIPAA Privacy Notice 3.27.14.docx
Microsoft Word Document
14.8 KB